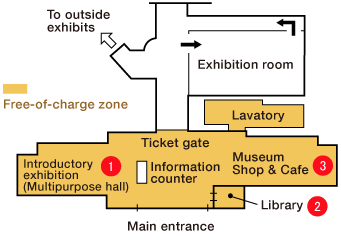 The Visitor Center was constructed by modifying the historical building "Kokaden," and is the main entrance of the museum. It contains an information desk, an introductory exhibition (multipurpose hall), a library and a shop. Please feel free to use the facilities.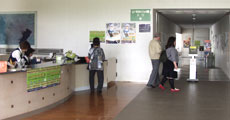 Entrance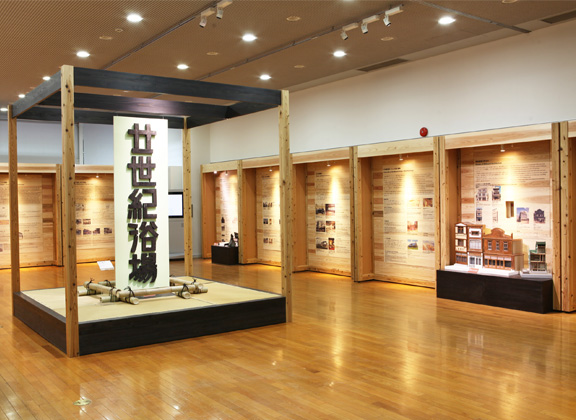 1

Introductory Exhibition

Exhibits about the architectural history and building structures of Edo and Tokyo are displayed to help visitors viewing the museum.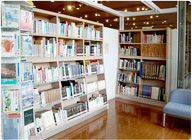 2

Library

The library features a collection of books on the museums as well as the history and buildings of Edo and Tokyo.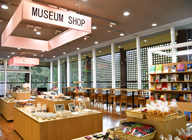 3

Museum Shop & Cafe

Here you can find items inspired by the museum's mascot character Edomaru, postcards featuring the buildings of the museum, books about the buildings and way of life in Edo and Tokyo, and retro goods, etc. Beverages are available in the shop cafe.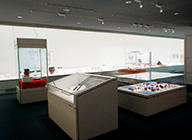 Special exhibitions are held focusing on the history of the Tama area and restored buildings by displaying collections from the former Musashino Folklore Museum.